Aurich Lab Solutions has developed a new type of decontamination device for the company biotec.
Advantages
The UV boat has significant advantages over other decontamination systems:
No chemicals (biocides) required
Rapid and effective disinfection
No change in the smell and taste of the water
No environmental burden through chemicals in waste water
Disinfection even with existing chlorine resistance of pathogens
Extension of check cycles for circulating water spray humidifiers, according to VDI 6022, from 2 to 4 weeks
Low operating costs, change of UV burner after approx. 8000 h, low energy consumption
Easy operation
Connection of up to 5 UV reactors possible
Possible integration with building control systems
Remote maintenance and control via Ethernet connection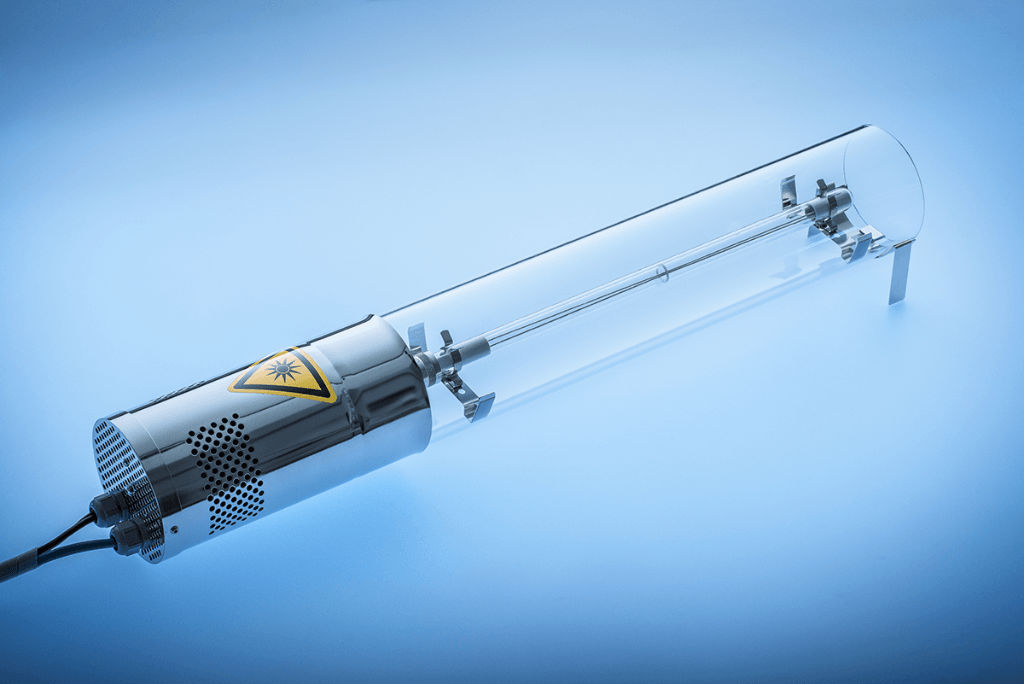 How it works
Ultraviolet radiation is a natural component of sunlight, which has a germicidal effect at approx. 200 to 300 nm.
Microorganisms are reliably eradicated which prevents their reproduction and thus providing decontamination.
This effect is used by the UV-Boat as a patented system (biotec GmbH, Gütersloh) in several ways:
An integrated pump sucks water into the UV-Boat and directs it past the UV radiation source. Here the water is decontaminated and ejected at the opposite end. This captures and processes all the pool water.
The UV-light penetrated the quarts glass body and irradiates all surfaces in range. These are also decontaminated. The effective mode of operation of the UV reactor permits the use of a UV lamp with low power, which has a positive effect on operating costs.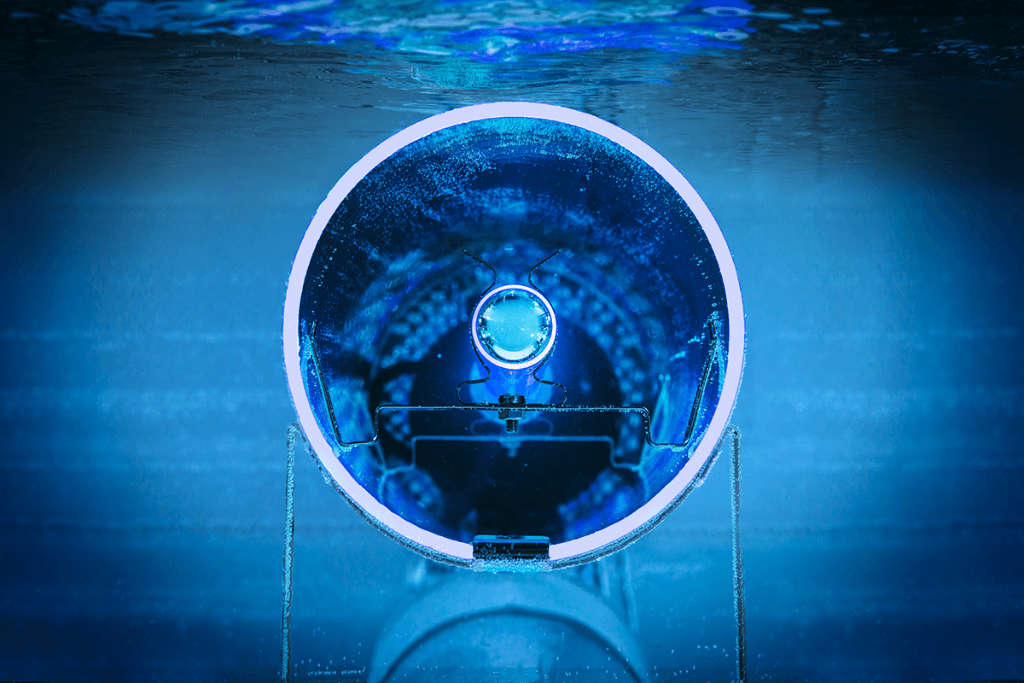 Application range
The UV-Boat is used in a range of applications:
Circulating water spray humidifiers
Open recooling units
Process waters
TOC reduction in permeate disinfection
Treatment of ultrapure water with extremely high UV dosage (pharmacy)
In circular operation in cooling towers and greenhouses
Beverage and food industry
Water reservoirs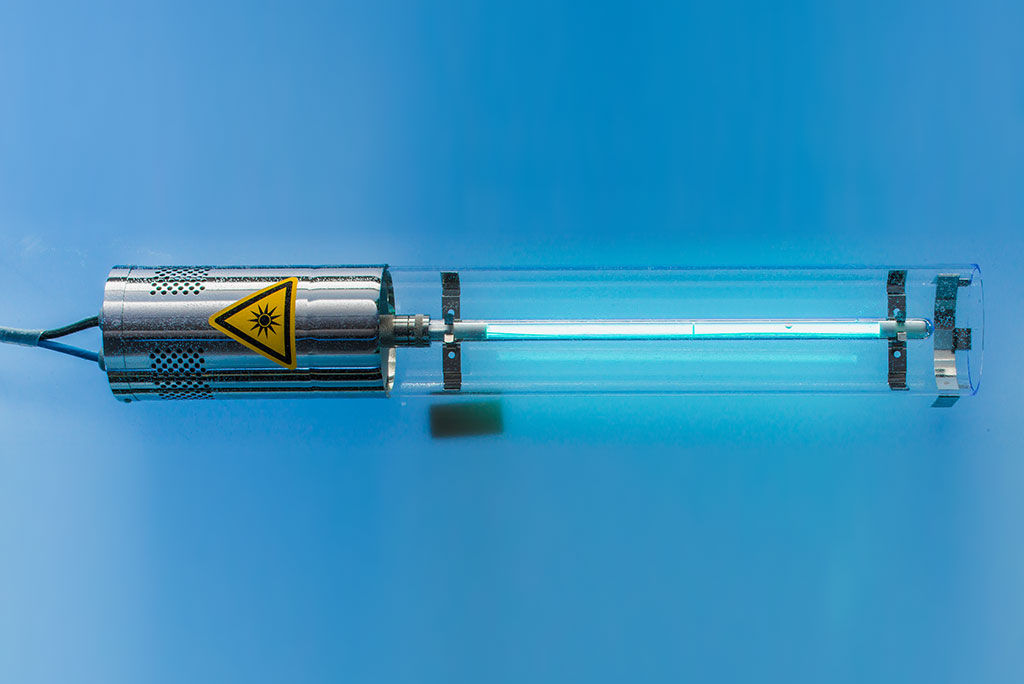 Technical data
Control
Supply voltage: 230 V
Frequency: 50 Hz
Wattage: < 180 W
Plug connection: Schuko safety plug
UV reactor
UV Reactor
UV Emitter:
Wattage: 60 W
Wavelength max. Emission: 254 nm
Average operating life: 8.000 h
Pump:
Wattage: 35 W
Flow rate: max. 13.000 L/h
Operating conditions:
Ambient temperature + 10 to + 35 °C
Ambient humidity (drive): 30 to 90 %
Water temperature: max. + 35 °C
Dimensions:
Length: 830 mm
Width: 130 mm
Height: 150 mm
Weight: 11,3 kg
Cable feed-through:
Cable screw connection: M 40
Detachable for maintenance and cleaning